Foundation 1 is an extension to our school age range and is for children aged three to four. We are unable to take children below the age of three.
Mrs Heron is the class teacher and she is supported by Mrs Hood.
If you have any worries or concerns please feel free to speak to them at the start or end of each session.
The times of the sessions are: 8.45 a.m. to 11.45 a.m.
Lunch Club: 11.45 a.m. to 12.30 p.m
W/C 9/10/17
We have been learning about 'The Smartest Giant in Town'. We have been talking about why he could be called a good samaritan and some of the things we can do to be kind to our friends and family. This week we are using props to help us remember key events and act out the story.
We have been looking closely at the signs of Autumn and some of the changes in the environment that we can spot. This week we have got Autumn cutting and sticking activities to complete and animals to decorate using leaves that we have collected from the outdoor environment.
Shapes, Shapes everywhere!
We have been noticing different shapes in the environment and realising that they are all around us. This week we will be completing our own shape pictures by choosing the shapes we need and sticking them onto paper to make masterpieces!
W/C 16/10/17
This week we are learning about Noahs Ark. We will be using the internet to find out lots of information about the story. We will then have a go at acting out the story using different props.
We will be getting creative to make things to complete our own Noahs Ark display in the main school.
This week we will be practising our 'Funky Fingers' to help us with our writing skills and help us hold our pencil correctly.
W/c 30/10/17
Happy Halloween!
This week we will be talking about different celebrations in our community. We have birthdays to celebrate, Halloween, and bonfire night to look forward to. During the week we will be learning about Diwali: What is it? How do people celebrate it? There will be lots of activities based around the Diwali celebration, including making salt dough tea light holders.
We will be chatting lots about our own experiences of Halloween experiences as I'm sure children have lots to tell their friends.
We will be getting creative our maths areas and making our own salt dough current buns to help us sing the song '5 current buns in the bakers shop'.
To continue our 'People who help us' topic, we are changing our role play area into a fire station. We also have visits from the police, RLNI and fire service to look forward to.
Towards the end of the week we will talk about firework safety but will continue with this next week.
W/c 13/11/17
This week is children in need or as the children like to call it 'spotty day'. We will be wearing spots to show our support and raise money for this great cause.
This week we are creating our new role play area and have decided to have a birthday tea party set up. Children will be thinking of what needs to go in their role play area and making a list so we don't forget!
Our maths area has had an explosion of number songs this week and there are lots of resources to help us with our problem solving strategies. We will be singing 5 little speckled frogs, 5 little ducks and of course 5 monkeys swinging in the tree.
W/c 20/11/17
Mrs Heron is having a creative weekend and making lots of new resources for this week. We will be practising our throwing skills and throwing balls and beanbags into buckets with numbers on.
We also have a messy week planned in our large tray! We are trying soap flakes out - messy but clean! We hope to be able to practise our mark making and extend our language by talking about different textures.
This week are going to be talking about what is a church and sharing our own experiences of going to church . We will also be making our very own stained glass windows which will be displayed on our classroom window.
W/c 27/11/17
This week we are having a focus on the book 'We're going on a bear hunt'. We have lots of activities based around the story inside and outside the classroom.
We will be having a go at sequencing the story independently to see what we can remember.
Exciting news - We have starting talking about our nativity and learning the songs. We have some exciting characters this year!
We hope you have had a nice Chistmas break children are ready to return refreshed to start again.
Before we get stuck into our new topic we will be having a think about our favourite gifts and family experiences during the Christmas period.
This week we starting our new topic 'light and dark'.
To begin this we will be reading 'Owl Babies'
We will have the chance to talk about the characters, setting, main events and our favourite parts.
We have changed our role play area to a space rocket! This was based on the interests of some children in the class but we all soon became interested. Children were involved in building and adding resources to aid their learning. We used the interent to look for information about what we needed.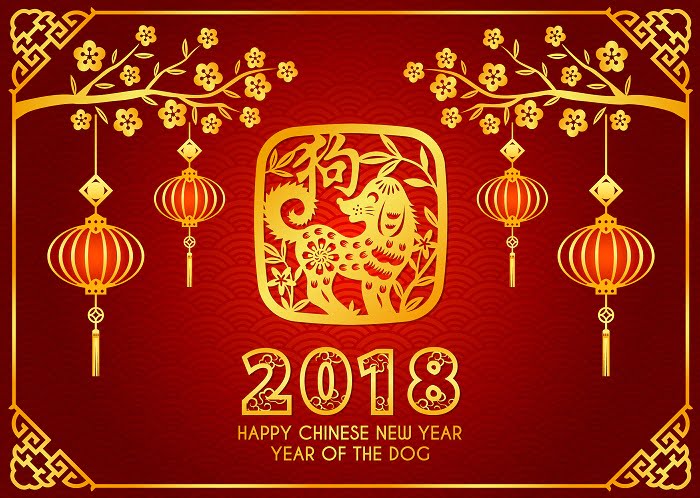 Welcome back after half term!
For the first couple of weeks we will be learning about Chinese New Year - What is it? Who celebrates it? How is it celebrated? Lots of our classroom activities will be based aroun Chinese culture. We will even be having a go at writing some numbers in Chinese and looking at the differences in our writing and their writing. Children will also have the opportunity to use the the new role play area which is a Chinese kitchen/restaurant.
W/c 12/3/18
This week we are starting to look at how to keep our bodies healthy and the changes that we notice when we move and do some exercise. We will have lots of exciting activities in continuous provision based around fruit and vegetables.
During the week we will continue to talk about different things children have in their lunch boxes and use the internet to research why these foods help our bodies.
W/c 19/3/18
Easter time is upon us! Over the next couple of weeks we will be learning about Easter and about wthat the Easter celebration is all about. We will be using the interent to help us find out new information. Can you find any information out at home using the internet?
We will be busy completing Easter craft activities, thinking of our own ideas and finding our own resources in the classroom.
We have been working really hard practising writing our names. Can you help with this at home?
A little bit of practise each day goes a long way. It doesn't even have to be with a pen or pencil... You could use a stick and mud outside, sand in a sand pit, using a finger in the carpet to make marks.
Welcome back!
We hope you had a lovely Easter holiday and children enjoyed their time off school.
Spring has finally sprung!
Now that we have some signs of spring to look for and talk about, this is what we will be looking at the next few weeks.
We will using lots of media to reseach facts about spring and looking at the environment to see what changes happen.
During this week we will reading The Very Hungry Caterpillar. We will talk about the front cover, author, main events and the setting of the story. As the week goes on we will be adding lots of activites based around the book for children to have a go at if they choose.
W/C 23/4/18
We are continuing to look at 'The Very Hungry Caterpillar' this week. We will be taking part in lots of re-calling and sequencing activities.
We will be learning about the word 'sorry' and what it means to forgive somebody. We will be reading lots of books about different emotions to help us with this.
In our role play area we have added lots of card board boxes and a variety of dressing up resources for children to use their imaginations and pretend to be different characters.

Our tadpoles are growing! We have been looking carefully at our tadpoles and the changes that are happening. We are still waiting for them to grown their back legs and become froglets.
W/c 7/5/18
We have been using magnifying glasses to observe the changes of our caterpillars .
They are getting really big now and we noticing lots of things that are different.
This week we are looking closely again at 2D shapes and how they look the same and how they look different from each other. Can you spot any shapes at home?
W/c 14/5/18
This week we are reading 'Jaspers Beanstalk'. We will be talking about the lifecycle of some plants and what plants need to grow.
We will also be having a go at planting our own beans and watchin them grow over the next 2 weeks.
Friday 25/5/18
We have been lucky to have a visit from Reverend Jane. We chatted about her role in the church and in school. She even showed us some of the clothes she wears in church. We then listend to a story about a special cat that visits church
.
Have a great half term everyone and see you all when we return!