Welcome to Foundation 1
Foundation 1 is an extension to our school age range and is for children aged three to four. We are unable to take children below the age of three.
Mrs Poston is the class teacher and she is supported by Miss Rimmer. If you have any worries or concerns please feel free to speak to them at the start or end of each session.
The times of the sessions are:
Mornings only: 8.45 a.m. to 11.45 a.m
Full day: 8.45am - 3.25pm.
If your child is staying for lunch, then they will receive the menu options available for the following week. Please could you ensure you complete these and return them to school on your child's first day back.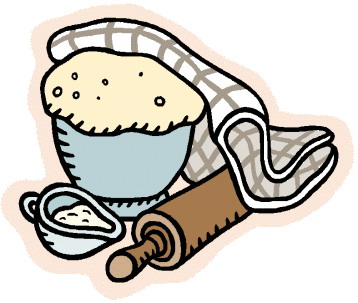 Week Beginning Monday 15th October (Week 7)
This week we will continue learning about The Little Red Hen. Last week we didn't manage to bake our own bread so that exciting activity will be taking place this week.
As well as continuing talking about our Learning Power of 'Collaboration' we will introduce the new Learning Power 'Perseverance'. Our discussions about this will be about never giving up and always trying our best.
On Friday 19th October the FoDs have organised 'Mad Hair Day'. If your child is in school on Friday they come in with some sort of crazy hair e.g. glitter, spray, wigs, bobbles and bows. At donation of £1 would be appreciated. The FoDs will also be holding a tuck shop in the playground after school.
Next week is Half Term and school will be closed. We will return on Monday 29th October. We hope you all have a lovely Half Term break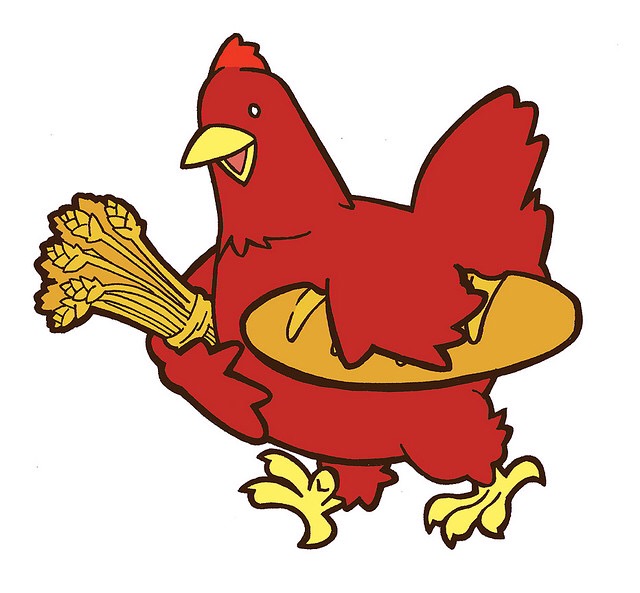 Week Beginning Monday 8th October
(Week 6)
L
a

st week our lessons on friendship merged into talk about Harvest and Autumn. As a result of this we have decided this week to

continue our learning on all of these topics by learning about The Little Red Hen. We have lots of exciting activities planned

and even plan on making our own bread. We have a lot to look forward to.
Thank you to everyone who donate resources to help our junk modelling stock, we now have plenty of materials. We look forward to sending home some glittery, gluey works of art very soon!
Thank you also to everyone who came to our phonics meeting last Tuesday, we hope you found it useful. If you were unable to attend the meeting we have attached the Powerpoint presentation from the meeting at the top of this page. I also hope you found the handy tips information useful that we sent home about phonics. If you have any more questions about this, or anything else, then please don't hesitate to ask.
As I am sure you will understand we go through quite a lot of baby wipes during a school week, for various reasons. As a result of this our stocks are running low! If you are able to donate a packet of baby wipes to us we would be very grateful. Many thanks in advance for your support with this.
Week Beginning Monday 1st October
(Week 5)
Wow, I can't believe we are already in October. This half term seems to be flying by!
This week we will be talking about Autumn and the changes this season brings. We will be going around the school grounds looking for visible signs of some of these changes and collecting leaves. We will then use these leaves in some of our works of art.
We are also going to be talking about what it means to be a friend and how we need to take turns and share with them. As part of this we will read the story 'Our House' by Michael Rosen and think of some rules for our classroom.
If you have any boxes at home that you could bring in for our junk modelling then these will be gratefully received. You will eventually get them back as beautiful works of art!
On Tuesday (2nd October) at 6pm, we will be holding our Phonics meeting in the hall for all Foundation 1 and 2 parents. This is an opportunity for you to find out more about how we approach early reading at Dawpool School. Don't worry if you can't make the meeting, we will be sending out handouts and activity ideas to all parents during the week.
Week beginning Monday 24th September (Week 4)
This week we will continue to read stories about 'Elmer the Elephant'. We will be talking about how Elmer is always kind to his friends and thinking about what it means to be a friend. We will also be continuing with our 'colour detective' activities.
This week is also a busy week in school. On Wednesday we have a photographer in school taking individual photographs. Foundation 1 children will be going down to the hall first, at approximately 9.15am, to have their photographs taken. If your child is not in on a Wednesday, and you would like an individual picture taken, then you are welcome to bring them to school for approx 8.50 am.
On Friday the Year 6 class will be having a cake sale as part of the Macmillan World's Biggest Coffee Morning. If your child is in on a Friday and you would like them to participate in this, then please could you return the form that was sent home last week.
Just a reminder as well that on Friday the FoDS (Parent's Association) will be taking pictures for the fundraising calendar. However, F1 will

NOT

need to come in for this. We will be having our own pictures taken in class throughout the week.
Week beginning Monday 17th September
(Week 3)
This week we will be reading the story 'Elmer the Elephant'. We will be talking about how we are all unique and have different things that make us special.
We will also look at all the different colours on Elmer and see if we can be colour detectives, hunting for these colours around the room.
We are going to use lots of different creative techniques to make our own colour pictures. It is going to be a great, fun and messy week. I can't wait.
Week beginning Monday 10th September
(Week 2)
What a great first week. Everyone has settled in really well and any wobbles children may have had have been brief and they have soon gone off happily. We look forward to lots more exciting, fun filled days ahead.
Over the next few weeks we will be finding out more about each other. What our favourite foods are, who is in our families and what we like to play with inside and outside of school.
If you have any items you would like to share with us about families or hobbies, then we would love to look at them and share these with the whole class.
Week Beginning Monday 3rd September
(Week 1)
Welcome to Dawpool School Foundation 1 class.
On this page we will update you about any activities or topics we may be covering each week. However, due to the very nature of Foundation Stage, these activities are just a rough guide and we may change our plans to go with the interests of the children.
We hope your children have a great first week in school. Remember, smile and give a cheery wave as you go. I guarantee you will be more upset than they are! But don't worry, it's perfectly normal. Go home, put your feet up and enjoy a hot cup of tea.