Class Teacher - Mrs Poston
Teaching Assistant- Mrs Heaps
| | |
| --- | --- |
| 8.45am | Morning arrival. Hang up coats, Self-register by finding names from the table then writing names on clipboards. Water bottles and snack in tray, Place letters/things from home in class basket. Quiet reading time. |
| 9.00am | Whole class registration. Each day we will choose a different language to say the register in |
| 9.10am | Phonics |
| 10.10am | Assembly Monday-whole school, Tuesday-KS, Wednesday- Class based, Thursday- Songs of Praise, Friday-Celebration Assembly |
| 10.30am | Snack and outdoor play |
| 10.50am | Maths |
| 11.45am | Tidy Up and prepare for lunch |
| 12:00pm | Lunch |
| 1.00pm | Collect children from yard, Afternoon registration |
| 1.20pm | Lesson input or Reading Carousel |
| 1.30pm | Busy Learning Time. Children are able to access continuous provision with adult led activities and opportunities for observations |
| 2.35pm | Tidy-up time |
| 2.45pm | Story Time/Show and Tell/News/Snack Time/Prepare for home |
| 3.20pm | Go out of fire door for hometime |
Weekly menus will be handed out on a Friday. Could we ask that you please return

menus by

Monday

each week.

Thank you. If menus are not returned we will automatically put children down for the deli option each day.
PE takes place on

Wednesdays

this term so please ensure PE kits are in school ready for this day each week.
Football club takes place on a

Wednesday

after school. Your child will need a football kit or tracksuit for this, If you would like your child to join this club then please contact the office.
Bats and Balls club takes place on

a

Thursday after school. Children do not need to wear PE kits for this club and can attend in school uniform.
Week Commencing Monday 13th November
Numeracy - This week we will be learning all about 3D shapes, focusing particularly on sphere, cube and cuboid. We will discuss the difference between. solid and flat shapes and talk about how many 'faces' a shape has.
Literacy - We will be drawing pictures of one of our celebrations and writing labels and captions to go with it. During this session will will try and hear the initial sound in words and use these in our labels and captions.
Topic: This week sees the launch of our Festivals and Celebrations topic.

We will reflect upon Bonfire Night and talk about the way we use fireworks as part of our celebrations. We will then look at other cultures and see how they use fireworks, candles, light and colour in their celebrations.
Over the next few weeks we will look at Jewish, Muslim, Hindu, Buddhist and Christian celebrations.
Week Beginning Monday 16th October
Numeracy - We will begin to look at the concept of addition. We will think about what one more would be, combine the total of two groups of objects and look at the addition and equals signs.
Literacy - We will read the story of 'Supertato' by Sue Hendra and discuss the themes of the story. We will then stop and think about what might happen next!
Topic - As we draw to the end of our Superhero topic we will invite a Superhero 'expert' to come into school. In Perfect Partners we will think about questions to ask him to test his knowledge.
We will also start to think about real life Superheroes and think about all the things we already know about 'People Who Help Us.'
Week Beginning Monday 9th October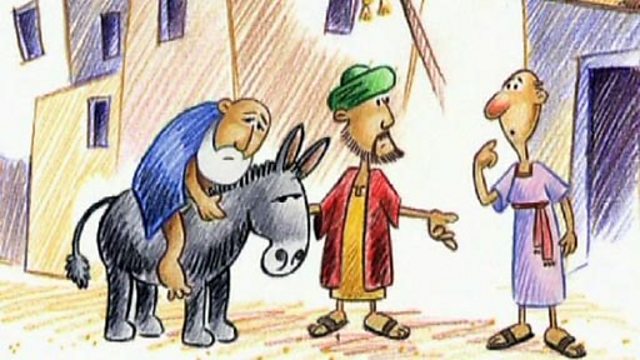 Numeracy - We will be looking at repeating patterns. We will continue and create our own repeating patterns using creative materials, natural materials, actions, sounds, colours and shapes.
Literacy - We will look at pictures of The Good Samaritan story, sequence them and add captions to each picture.
Topic - We will continue to talk about the parable of 'The Good Samaritan', Luke 10:25-37 and about the different emotions that might have been felt throughout the story. Have they ever felt like that?
We will also re-enact the story in groups.
Week Beginning Monday 2nd October
Numeracy - We will be looking at 2D shapes and their properties. We will then have a go at looking for shapes in our indoor and outdoor surroundings.
Literacy - We will read the story of 'The Smartest Giant in Town' and discuss the sequence of the story, characters and settings within the book and recall it in our own words.
Topic - We will think about the meaning of the term 'Good News'. What does this mean to us? Can we recall times when we have had Good News? How did we feel?
We will listen to the parable of'The Good Samaritan', Luke 10:25-37 and think about the ending of the story - What was the Good News?
We will be able to draw direct comparisons to the story of the Smartest Giant in Town. How was he like the Good Samaritan?